So I was all excited about my post today because I just finished a SPD! It's a really cute project and mine came out pretty great! Here's the issue. It's Wednesday.. the link up is on Thursday. Clearly I'm a little over excited.
Also I have about 4587 half written posts that if I had realized all this earlier I could have finished. BUT it's exactly 12:01 am and I'm over it.
I know Meighan is doing a "That one time.." link up but I'm useless and can not think of one story worth telling. I mean I'm "that girl" often enough but I'm drawing a blank.
ALSO with this font "g" looks like that when it's regs but when it's italic, it changes to "g"
WEIRD GUYS!
Ok yea I just thought about it for 5 minutes straight and I can't think of anything. If Tom was awake I'm sure he would have been helpful.
DON'T WORRY THO!!! I'm cohosting a giveaway and you should totally participate!
a Rafflecopter giveaway
and don't forget to do the following. Please.
1. "Like" my facebook page!!
(if you do, and you have a page, let me know! I'd love to like (haha I think I'm funny) yours back!)
2. Link up with Carly, Kate and I on the 29th for Behind Closed Doors
3. Join Candice, Kate, LB, Sarah and I for #piclove365, follow me on instagram and link up on the last friday of every month and share your pics!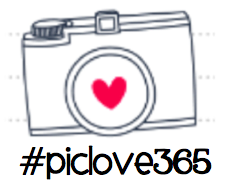 Linking up with

Stevie

,

Jane

and Molley