FYI: I have another
HP post
I wrote a little while ago too, you should read it.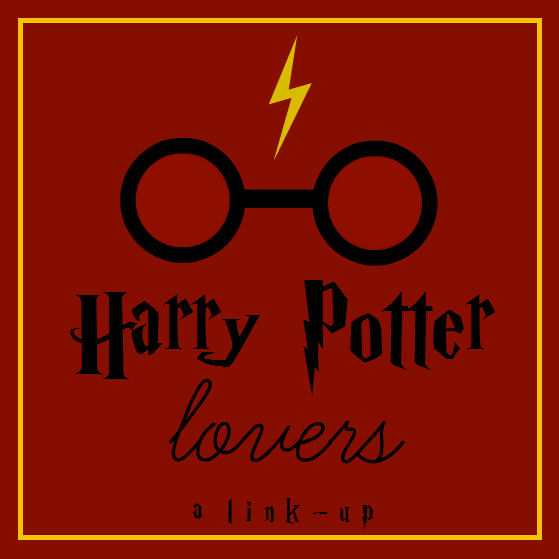 I've said for a while that I wanted to share how Tom and I started dating and when I heard that there was a HP link up, I figured this would be as good a time as any since HP is what really brought us together.
Tom and I met at work. He actually worked with my mom (lucky him) and then I started working there right before a new software was rolled out. When the software rolled out, Tom trained everyone in the department including me.
We hit it off right away. And then we hated each other. Really tho, we fought a few times. I'm not a greatttt/patient student. Anyway we got over the fighting part. And we started really getting along.
Because the only thing on my mind was HP, we talked about it a lot. I was about to go to the new The Wizarding World of Harry Potter in Universal Studios in Florida. I came to find out Tom's sister also loved Harry Potter but Tom had always refused to see it. So one day, I decided to fill him in on the story.

Aka I went scene by scene (movie and book versions) from 4 Privit Drive to finally kicking Voldemort's ass. It took about an hour and a half.
After "training" for about a month and then hanging out outside of work for a few months, I decided if things are going to ANYWHERE with us, I would need him to watch Harry Potter.

So we watched all the movies that were out in 2 nights. And then we went to see Deathly Hallows parts one and two so obviously he made the right choice.

Now, we watch one of the movies as we fall asleep every night. And Lil knows it's bed time when she hears the opening music. And Tom has beat me in Harry Potter Scene It. And he quotes the movies all the time. Reading the books is next.

Later on, aka 2 years later, I found out that the moment that Tom really fell for me, was when I was telling him about Harry Potter's journey and apparently I started it all off with, "Voldemort tried to kill Harry, and Harry's mom was like nahhhh"

I'm fucking charming as shit. And I made this.


Meet One Hilarious Doggy Mom!