So I think things have started to settle down after the twerking tornado that is Miley Cyrus "performed" at the VMAs. So I'm wondering, is she gonna try and top herself? Or is she gonna calm her shit and take it back a few notches? I mean she has her (ex?) fiance and her pups to think about. And maybe if she spent some more time with her dogs instead of foam fingers and over sized teddy bears, she could learn a few things.
1. Having you're tongue out is cute
only
if you do it the right way
2. When you get a hair cut you regret, that's ok
just don't make it worse with gel.
3. Make an outfit outrageous by accessories,
not by wearing a mouse/bear thing leotard.
4. If you wanna show your support for someone/something,
wear a jersey,
don't violate a foam finger
5. When you make faces, try and be cute/silly
rather than scary/creepy
6. Playing with stuffed toys is only ok when you're a puppy or
a kid because otherwise it's weird.
7. When rolling around on the floor, try to look innocent
and fun loving,
not like you're trippin' ballz
8. When swimming, use appropriate swimwear and accessories
.
It's easy when you're in the spotlight to get confused and start doing really strange things. But, if you just look at yourself in a mirror and ask, "Would my dog approve of what I'm doing?" If the answer is "yes", continue on your merry way. If it's "no" then stop twerking.
Special thanks to:
Bo and his momma
Tami
Oscar and his momma My Grandmother
Scooby and his momma
Katie
Mac and Murphy and their momma
Shannon
Lil
Trace and his momma
Anna
Itsy and her momma
Rachel
and his momma
Ashley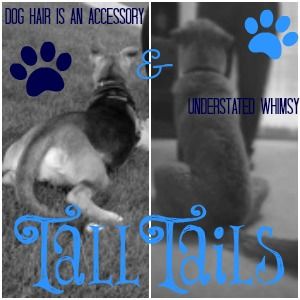 Meet My Bloggy Little! Go Check Her Out!