I'm not here because I'm at the beachhhhh! Although, I think it's supposed to be crappy weather most of the week, I'll be having an awesome time NAHT working! In my absence I have a few great bloggers who will entertain you while I'm gone! Here's the first!
Hello Adriana readers! I'll be honest. I am not thrilled to be here. I know that most guest posters are like "Yay, so excited to be guest posting." But I'm not. It's not because I don't love Adriana. Because, duh. But I just have to tell you something and then you're going to judge me and where will that leave us?
Well I'll let you decide.
It's clear that Adriana is a dog fan. As am I. I have a 3 year old Doberman named Hugo and he's the coolest. Sorry about your pet. Facts are facts.
Anyway, this story isn't about Hugo.
Nope. This story is about my parent's newest member of the family: Finn.
From day one I didn't like Finn. I'm used to bigger dogs. It's not that I don't like small dogs, it's just that my family has always had larger dogs.
Also, his name is Finn. My sisters insisted on this name because they love the show Glee and are obsessed with (ok were obsessed) with Finn Hudson, the now deceased character on the show. I call him Huckleberry. Like Huckleberry Finn because I refuse to act like he's named after a deceased character on Glee.
And, he's wimpy. He's a Cavalier King Charles Spaniel so he thinks he's better than all of us with all that royalty in his blood. Well, he's not. He just sits around all day.
That is, until I come over. This dog doesn't like me and he knows I don't like him (It could be becuase I pretend to punt him). Anyway, I was over at my parents house and I decided to pick the little rat up. I was petting him and we seemed to get along really well. But then, something happened.
He peed on me.
I am about to eat dinner and this little dog pees all over me. On my dress pants, down my leg. I scream, pick him up and put him outside.
My mom looks at me and says, "What did you do to our Finn?! He's never done that before!"
And there you have it. My mom loves a dog more than me.
My parent's other dog Addie, who I adore.
JK, I loved being here. But really, Finn needs to go. You can catch more dog stories and weird anecdotes from me, over on my
blog
. Thanks for having me Adriana!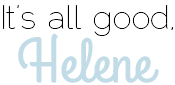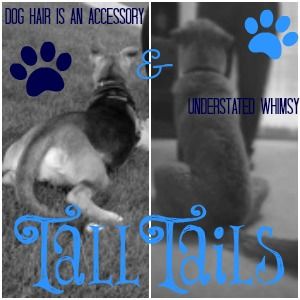 And nowww I want to introduce you to a girl who has become a fast bloggy friend. She's hilarious and I think I laugh at least 30 times every time I read one of her posts. She's adorable and so is her pup!
1. When and why did you start blogging?
I've been doing some form of blogging for years but decided to get serious about it in June of this year after lots of encouragement from my friends. Writing is like therapy to me and seeing my words resonate and touch others is beyond exciting.It's been both shocking and amazing to see how quickly my blog has grown in such a short amount of time!
2. What is your favorite post you've written and why?
There are a few posts I could list here, but I will try to refrain from humble bragging. The one that stands out the most is a
post I wrote with all the reasons I will not date a fan of rival football team. I'm a pretty die hard football fan, specifically a fan of the USC Trojans. They've been my team for years and I get a lot of shit for it out here in the South. Anyone who appreciates sports will understand what I'm talking about!
3. You and Warner are basically BFF. What's your favorite activity to do with each other?
Warner and I do almost everything together. Seriously--if I could bring him to work with me, I would. As simple as it sounds, we love going to the lake. We never get to go as frequently as I would like, but we pile into my little car and take off for the day. Warner loves the lake: he dives right in and demands I play fetch with him for hours. He then gets exhausted and I don't have to entertain him for the rest of the day. It's a win-win.
DON'T FORGET!
Meet My Bloggy Little! Go Check Her Out!